How to Build a Disc Golf Course?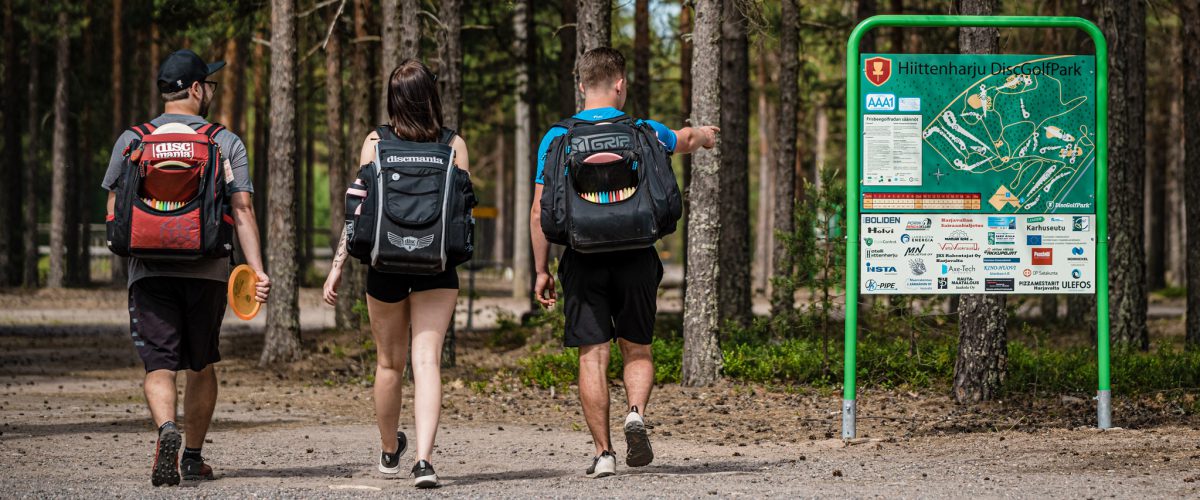 There is a high demand for disc golf courses around the world right now. Disc golf is one of the fastest growing sports worldwide – especially in the Nordic countries and the US. The sport appeals to people of all ages from all walks of life because is it easy to pick up, it is affordable and highly social. Disc golf even activates people who do not engage in more traditional sports and physical activities.
As an outdoor sport where everyone uses their own equipment, disc golf is a safe choice and thus has seen unprecedented growth during the covid-19 pandemic of 2020. Courses are flooded with new players trying disc golf for the first time. And why not? A round of disc golf is an enjoyable walk in the park – during which you get fresh air, exercise and get to marvel at the flight of the disc.
Where Can You Build a Course?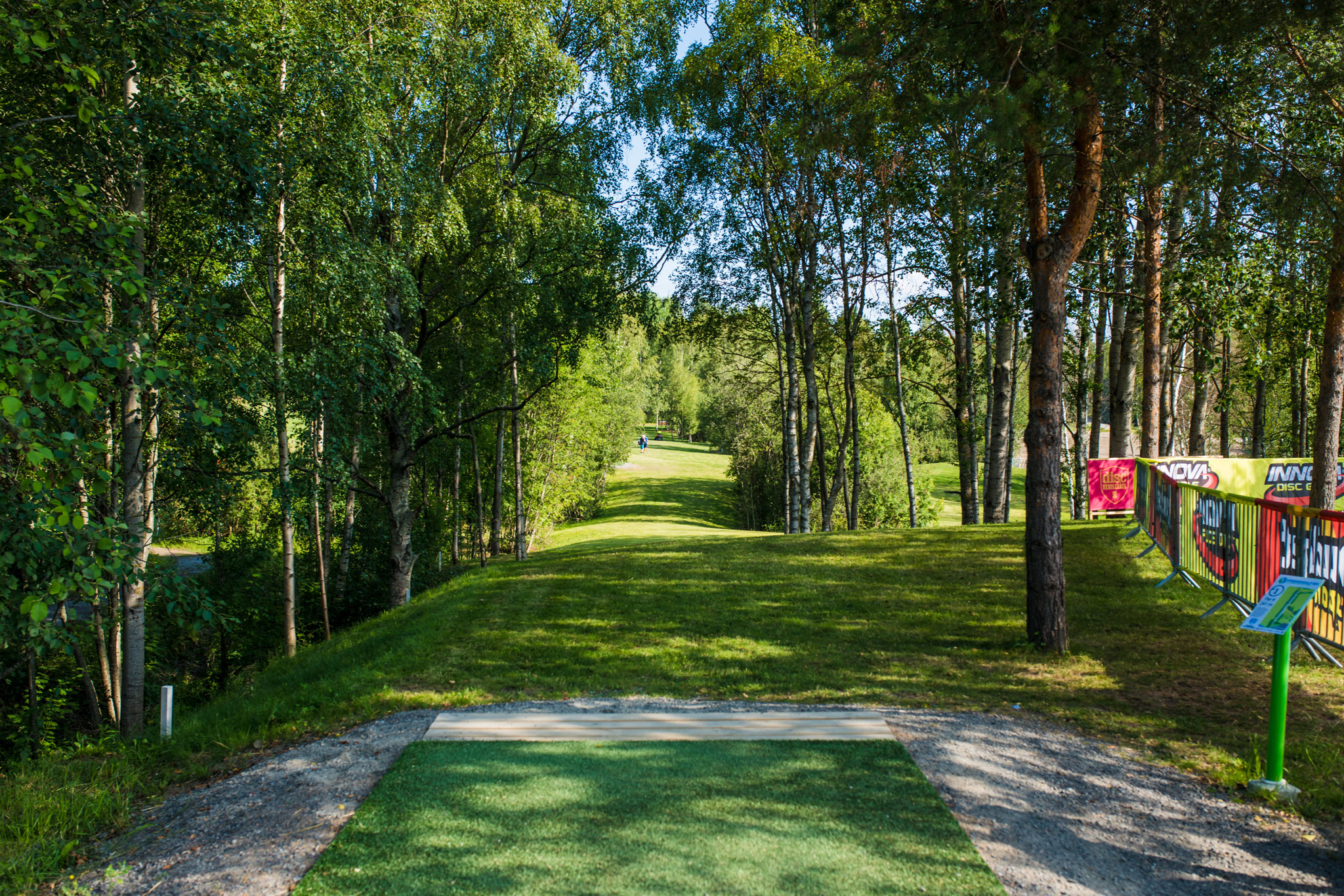 The land area needed is defined in the course specification: who are the intended target users and what kind of use is the course built for. When a suitable piece of property is located, you must naturally find out who owns the land and the real estate there, if any.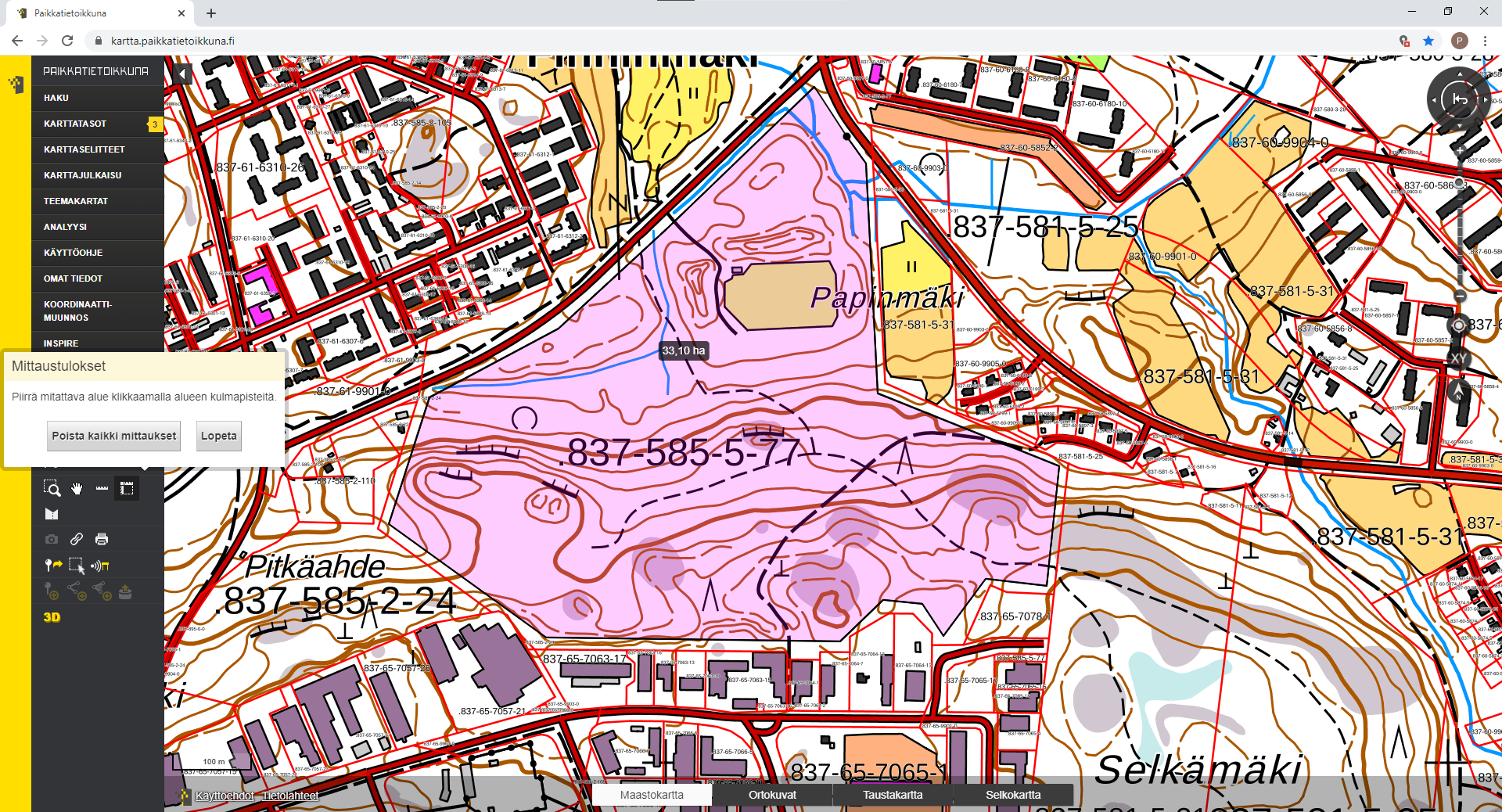 School course (3-6 holes) 1-2 hectares
Beginner/amateur course (9-12 holes) 2-5 hectares
Beginner/amateur course (18 holes) 5-8 hectares
Professional tournament course (18-27 holes) 10-20 hectares

Recommendations for a Disc Golf Course Area:
Easily reachable with public transportation and cars. Space for parking.
Accessible. Wet or rocky land poses major challenges.
Not too much other activity. You have to minimize the risk to other users of the area especially in busy parks.
Bonus Features
Elevation and other topographic features
Variety of trees: big, old, different species. Easily cleared undergrowth.
Picturesque views
Water features
Scheduling a Course Project
You should reserve plenty of time for obtaining permits and licenses. At first you usually need to secure a permission to use the area for disc golf and later for felling trees. You can't always affect the processing time of these permits. Thus it is good to reserve a year for completing the project. With good planning, secured funding, clear responsibilities for all parties you might already be playing within 6 months! With a realistic schedule your project will run smoothly.
Project Timeline
Potential area found -> asking for a permission from the land owner -> securing permission
Calling for a quotation from the course provider
Funding -> City / Leader (in Finland) / sponsors & partners -> budget secured -> accepting the quotation
Felling trees, clearing the area, earth moving -> removing the clearing waste and felled trees
Receiving course equipment -> installing course equipment
Course maps, hole signs, sponsor details, hole specific info designed -> signs printed and delivered
Course ready! -> grand opening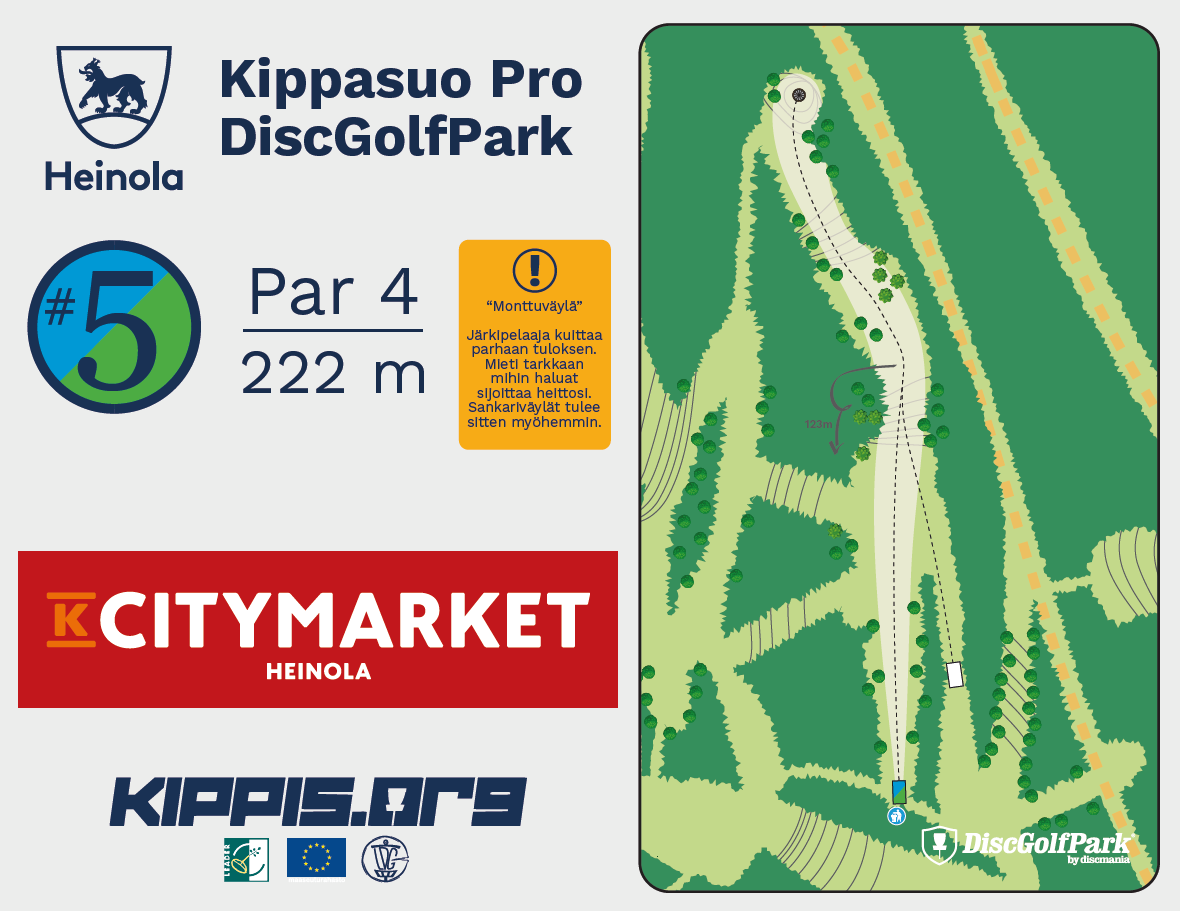 Project Budget
Most disc golf courses are built by cities and private businesses. In countries with bigger disc golf scenes courses are also built by local clubs, who often want to build tournament courses where they can host local, national and international events. These courses attract players also outside of tournaments and see a lot of player traffic year-round. If you look at the per player cost, disc golf is hard to beat. A well-designed course has a very attractive cost-benefit ratio.
Courses come in all shapes and sizes. A simple introductory course can be designed and built for example next to a school with a modest budget of a couple thousand euros. The next level is a 9 hole beginner course, which can be set up with a 5 to 10 thousand euro budget. Especially in the Nordic Countries the demand is so high, that most courses feature 18 holes or more and are built ready for tournaments.</
The biggest single cost for a larger course is building a parking area, because it often involves moving earth and excavation. An experienced course designer can use the available area in a way that the holes rarely require earth moving, but some landscaping is often desirable when building championship level course complexes.
Premium Courses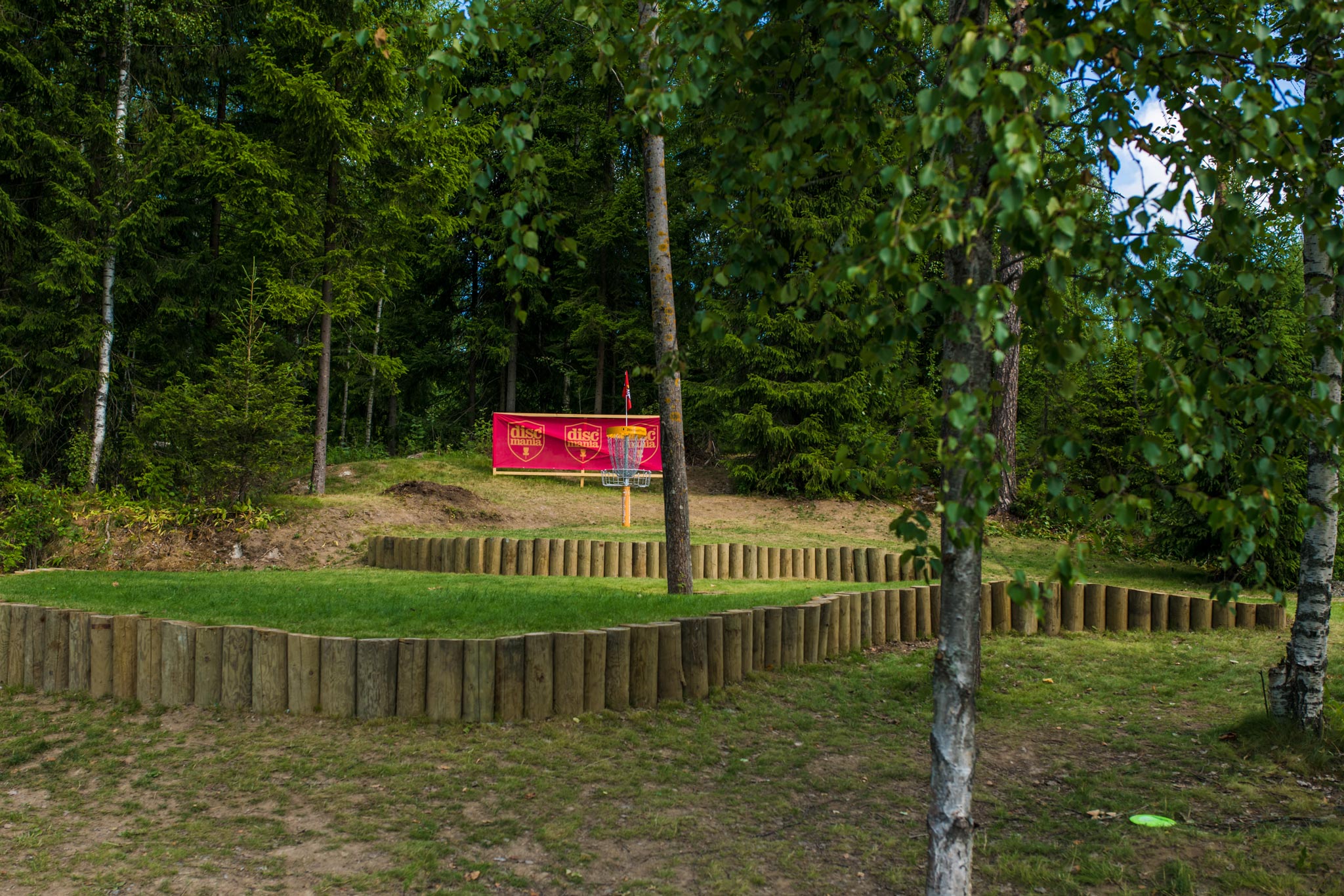 Premium courses like the Tampere Disc Golf Center (2018) attract players from all around the world. Disc golf tourism is a growing trend and the most popular courses draw thousands of people annually, which means a boost to the local hotels, restaurants and other services. For example, the European Open is the largest annual event in the city of Nokia drawing a crowd of tens of thousands and promoting the city for millions of disc golf afficionados around the world.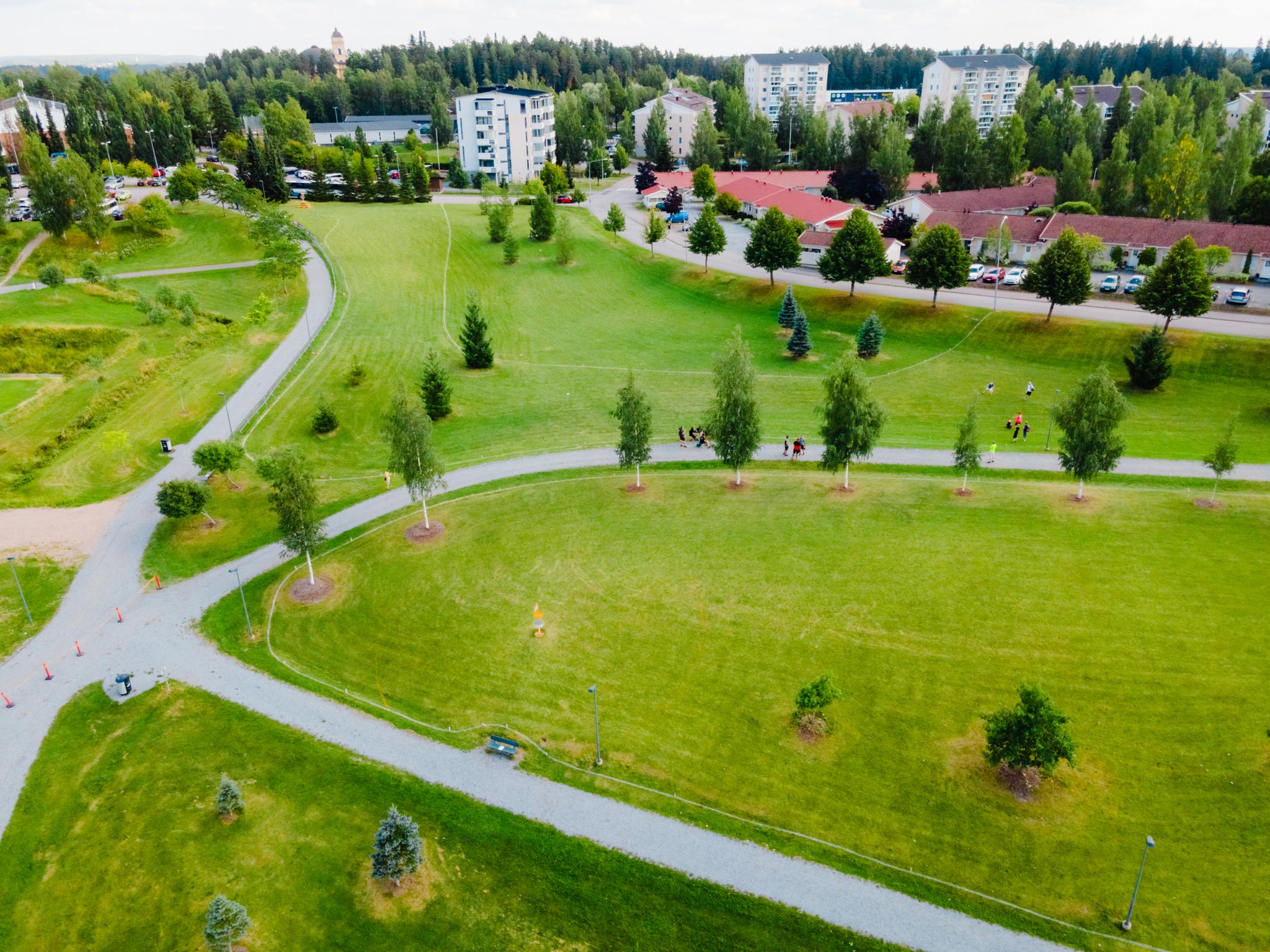 There is a growing demand for high level disc golf facilities in the Nordic countries. These courses combine prime location with professional course design that cater for players of all skill levels. The cost of a premium course is highly dependent on how much landscaping is needed. When we talk only about the basic course infrastructure (the course equipment and materials), for 18 holes the price is around 15.000 euros. If you want to build a course with 27 holes featuring various lay-outs, multiple tees and basket placements for both casual and professional players, you should budget about 25.000 euros . In an area where there is a lot of players, you might even build several 9/18/27 hole courses at a single complex. A prime example of this is the DiscGolfPark World in Heinola, Finland (2020).
The Red Tape
Course projects inevitably involve working with authorities and following various rules, regulations and directives, some of which are predictable, some of which aren't. For example, felling trees needs permissions and in some places can only be done outside bird nesting times. Things often take longer than expected with more forms to fill such as the estimate of number of trees to be cut. No one deliberately tries to slow the project down, but it is good to leave some leeway in the schedule.
Fortunately disc golf courses are almost always seen as positive development, so councils and departments are willing to help. It is imperative to start contacting the relevant parties early on to find out what sort of information and actions are needed. You need to communicate and coordinate for example with the land owner and the department of parks and recreation or the corresponding authorities at your local community.
Course Design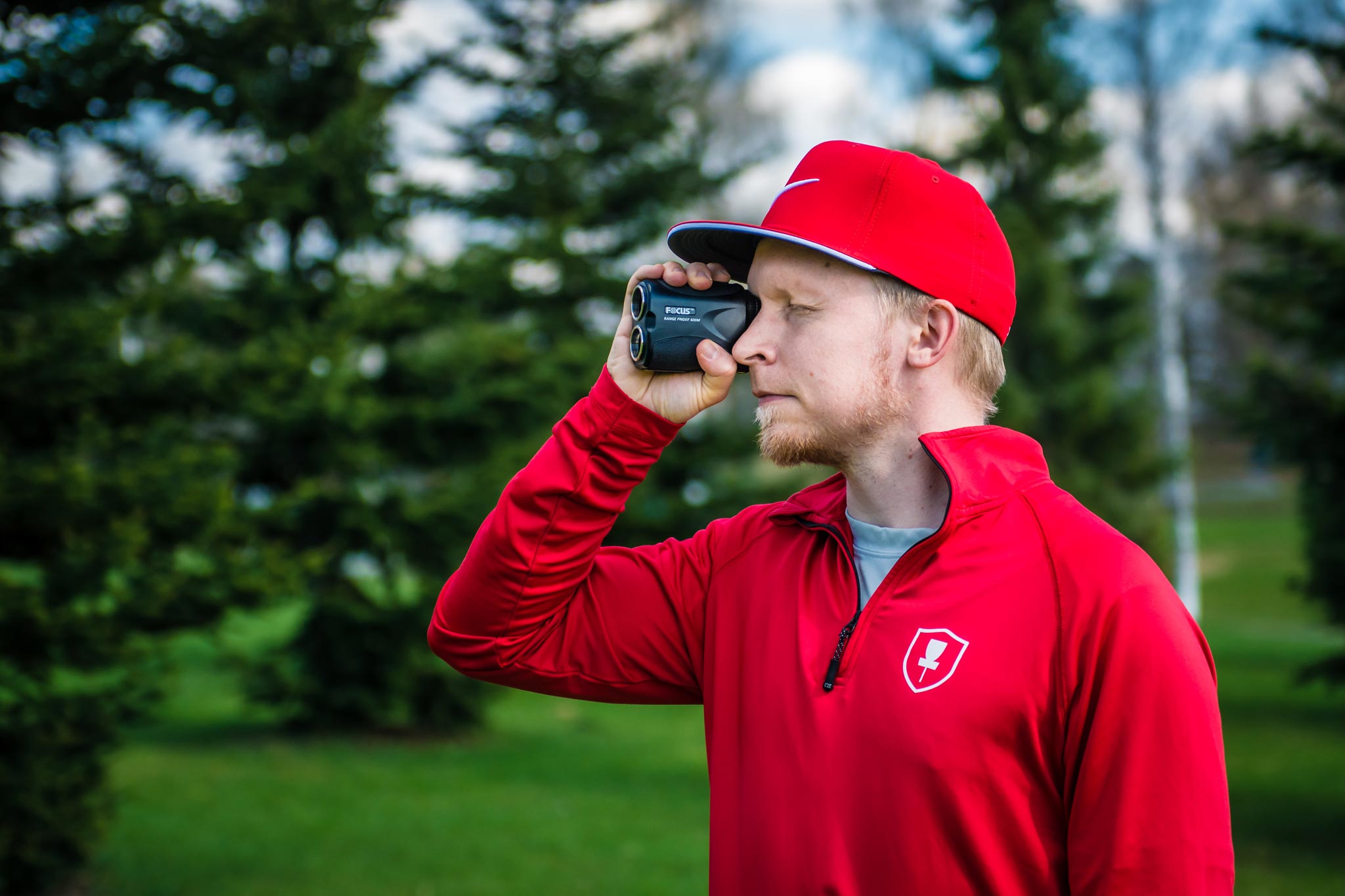 Many disc golfers feel that they could design a course, and local opinions are valuable in course design. However, a professional course designer knows how to best use a given area, makes sure the course will be safe to players and other users, takes erosion into consideration, and makes sure the course is suitable for the intended target audience.
Professional course design is cost effective. It is only a small part of the overall budget, and the safety alone is usually enough to more than compensate the investment (you don't have to redesign dangerous holes). Disc golfers also recognize the signature styles of the top designers and their name alone attracts players to courses.
A design project comprises surveying the land, designing the individual holes and the whole course flow, and producing the course and hole signage. The simplest school course can be designed in one day, where a championship level course can take two weeks for the on-location design alone.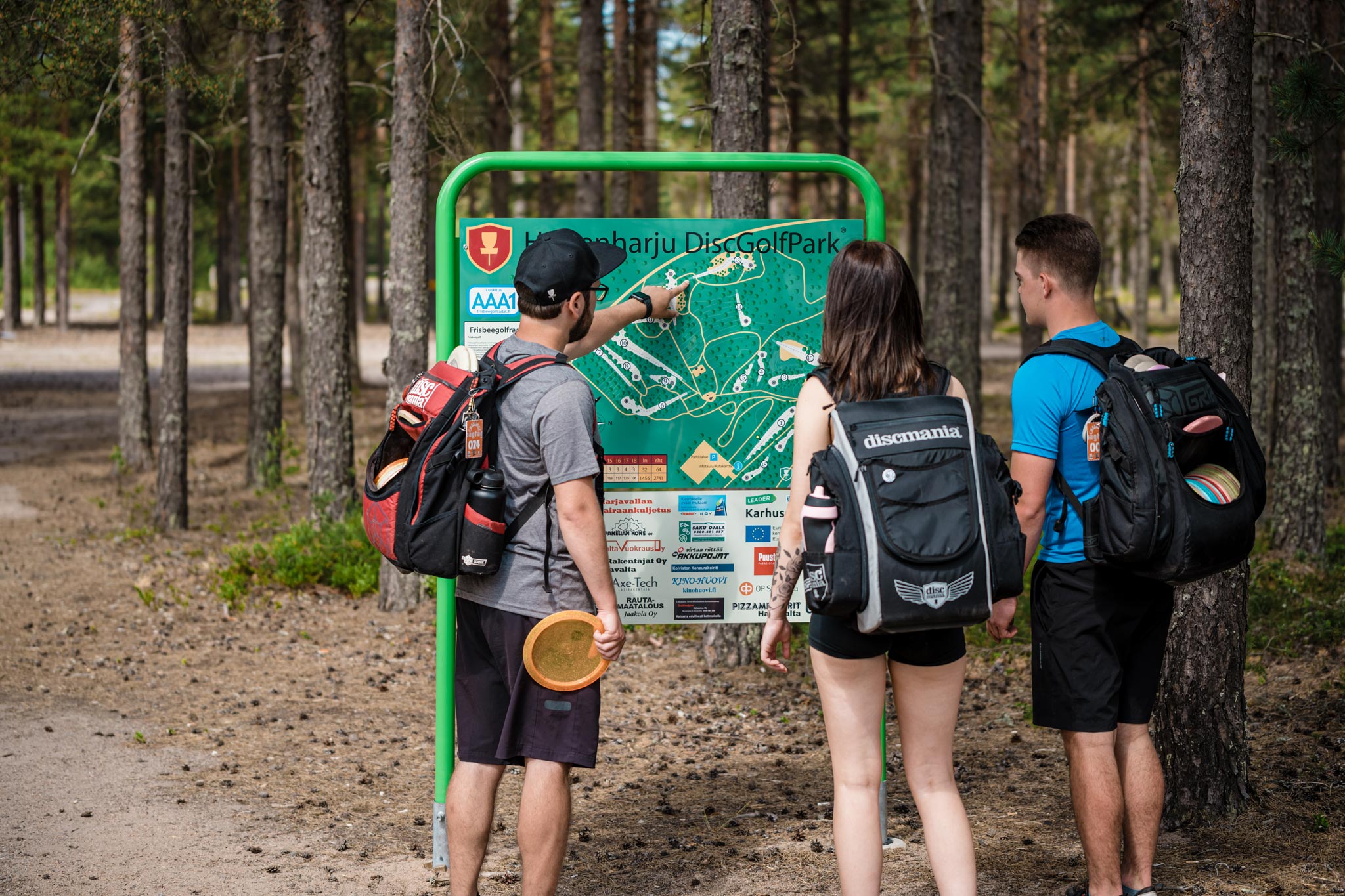 Course Infrastructure
The most important part of the course equipment are the baskets. You should always go for the best quality baskets that your budget allows.
A good course needs good signage, meaning course and hole maps. Better courses also include next tee -signs and other signs to make the user experience as good as possible.
Each hole needs a teeing area, which is ideally a turf pad. The most commons tees are either 2 m x 4 m. Smaller tee pads (1.5 m x 2.5 m) are only recommended at short courses with holes shorter than 80 meters. Bigger tees are almost always preferred by players.
You can make your course stand out with bigger signs and personalized tee pad colors. Keep this in mind especially if you have sponsors at your course.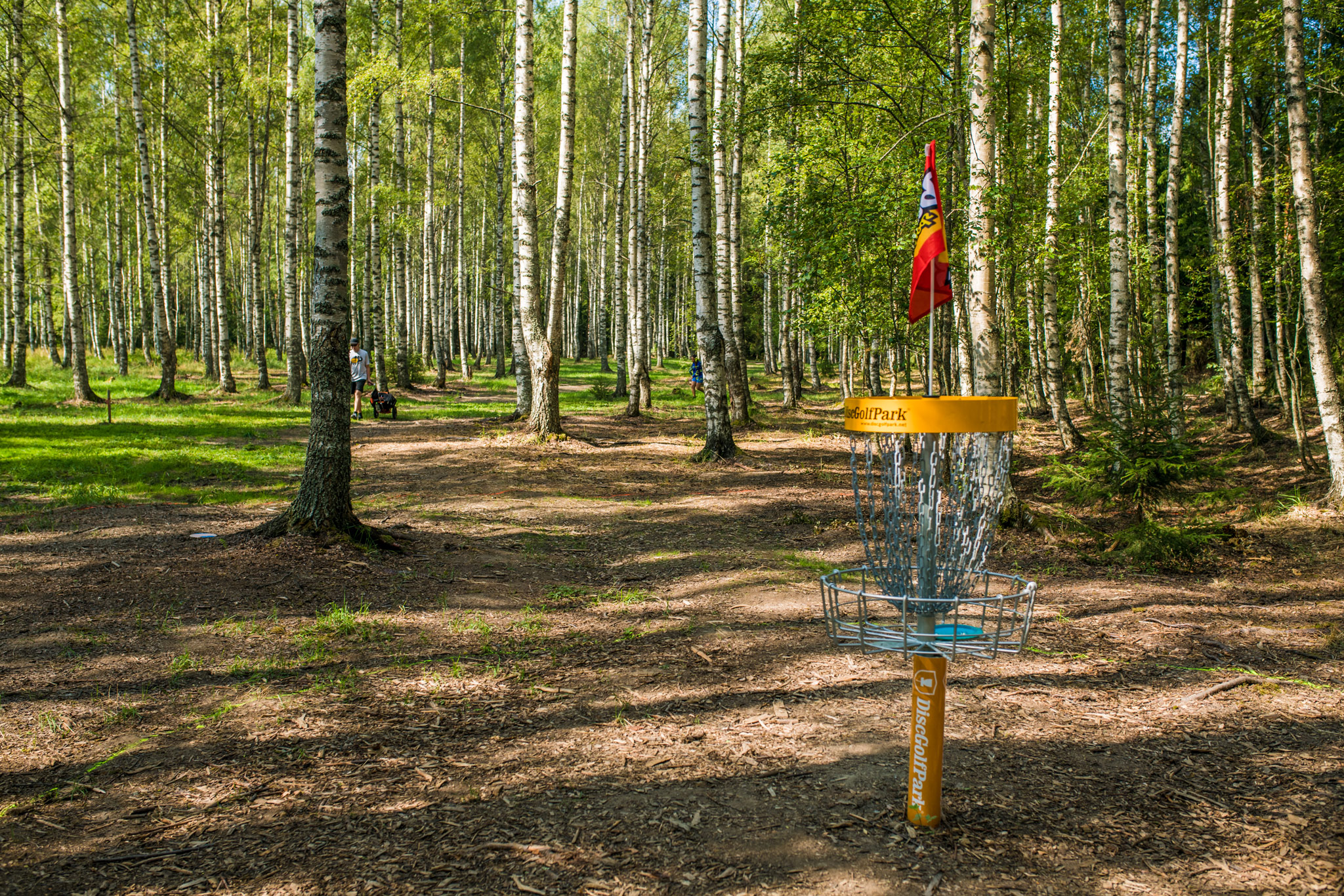 Building a Course
The costs of the construction phase of the course are similar to the course material budget. This includes cutting trees, clearing and removing the waste, concrete bases for installing the baskets, materials for teeing areas (sand, wood, etc.), fuel for tools and machinery, and for the working hours themselves. If the course is mainly built by voluntary workers for example by the local club, this may change.
The most time-consuming phase is clearing the fairways which is very dependent on the type of forest: a thicket of young willows with a lot of undergrowth is very different from mature pine tree woods.
Next, you need time for constructing the tee areas and installing the tee pads. You can build a wooden frame for the tee, which will mean some more work and initial costs but less work later. The installation of the tee pads baskets require approximately 1 day per person per hole.