InfoBoard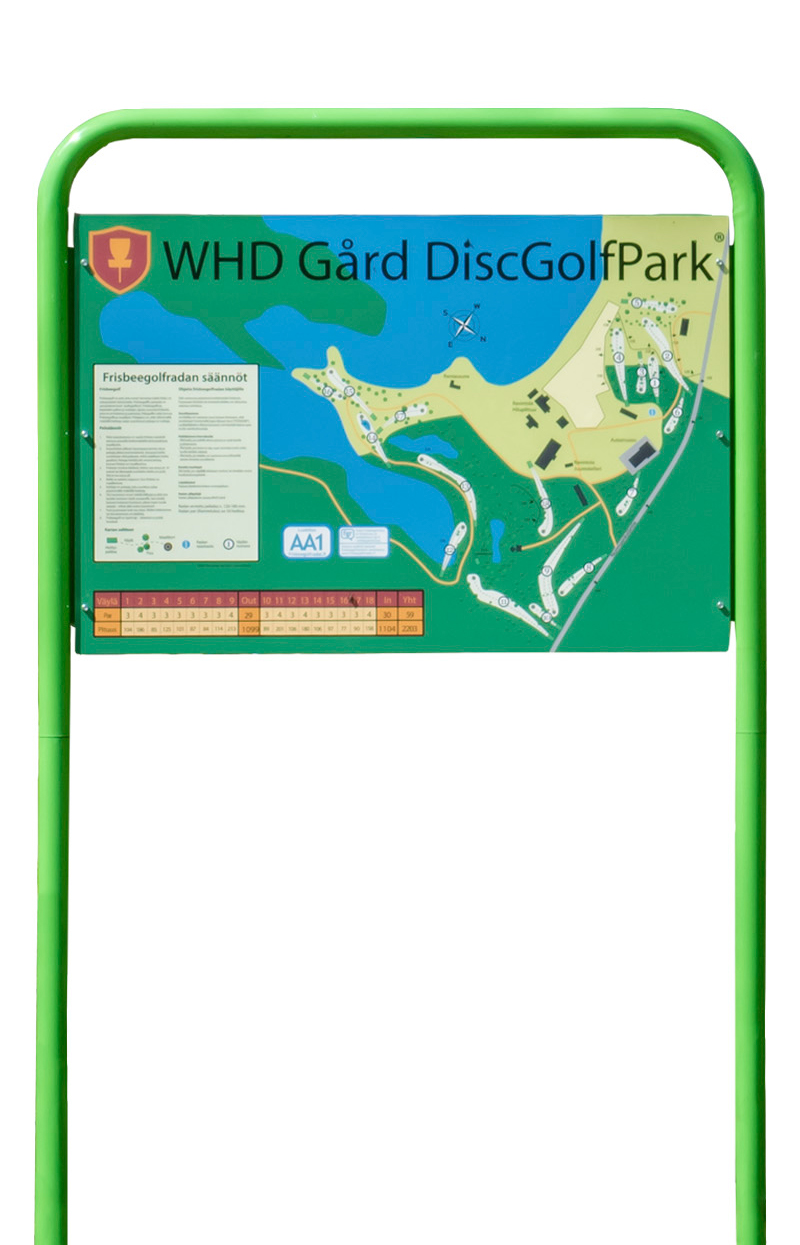 InfoBoard
InfoBoard
InfoBoard is the eye catcher at the beginning of a disc golf course. InfoBoard presents the course as a whole – offering information on each hole and covering every important detail of the course. Rules and guidelines are easy to describe on it. InfoBoards are manufactured in a modern hi-tech facility Finland, and it has been granted the Key Flag certificate.
InfoBoard is designed to match your needs. It can be colored according to your wishes and even specific logos can be added to it. To help navigating on your course, ask for more signs from your course designer!
InfoBoard features:
Powder-coated metal body (Ø50,8 mm)
Width 46 inches (1170 mm), height 98 inches (2500 mm) [79 inches (2000 mm) from ground level]
Board size 41 inches x 28 inches (1050 x 700 mm)
Board background powder-coated metal
UV-protected and laminated map on aluminium
Installed on a separately ordered concrete base
Framework: Warranty 10 years
The framework includes the body and the supporting metals. All parts are powder-coated metal.
Map: Warranty 3 years
The map is made of a UV protected sticker print that tolerates frost.
Accessories
Concrete base
Available also with a base suitable for installation on top of rock