DiscGolfPark Pro Target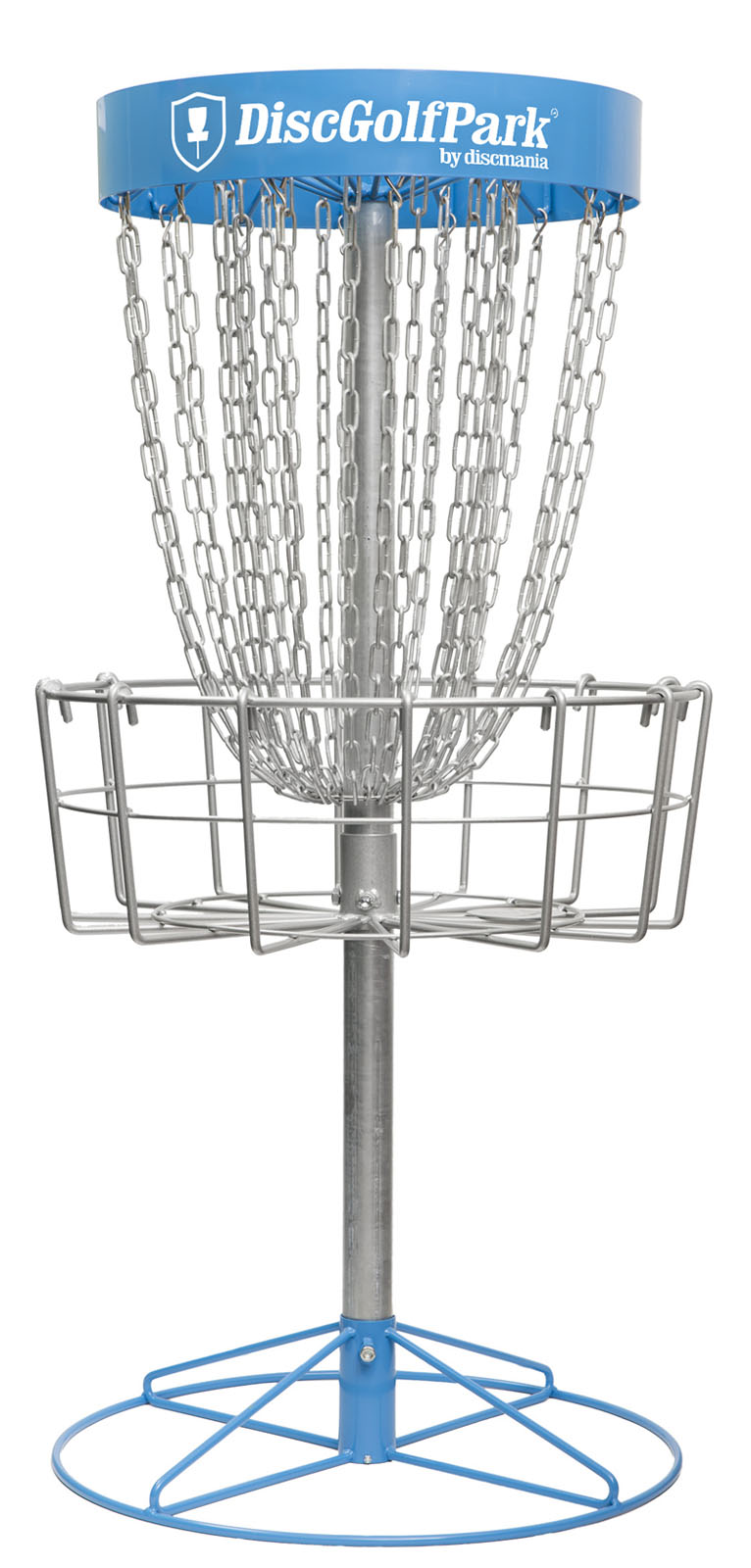 DiscGolfPark Pro Target
DiscGolfPark Pro Target
The target is the most important component of a disc golf course. That's why we have put a lot of effort into it. The target has gone through several improvements since its introduction in 2005. During the years, we have learned a lot about creating a product that resists corrosion even in the most demanding conditions. Since 2010, the DiscGolfPark Pro Target has found its place on over 5000 disc golf holes across Europe, United States and Australia. It has become one of the most popular disc golf targets worldwide. This highly visible eye-catching target has everything that is needed from a championship level basket – and it stands the test of time. Our targets in the North American market are light blue, making it easy for players to distinguish and recognize them as high quality DiscGolfPark products. The DiscGolfPark Pro Target is manufactured in a modern hi-tech facility in Finland and it has been granted the TÜV-approval and the Finnish Key Flag Symbol and. TÜV is a German quality certificate.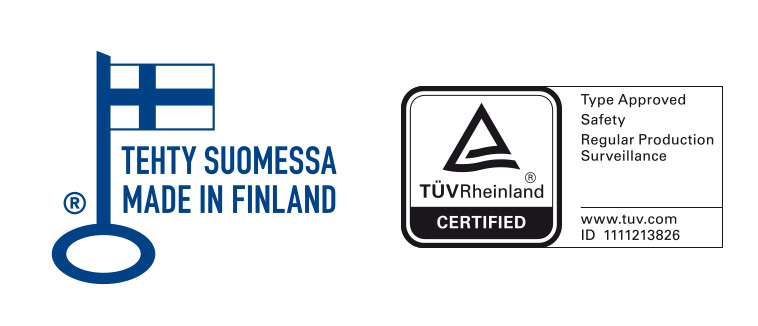 Target Features
Bright chain rack improves visibility in all conditions.
Official, PDGA (Professional Disc Golf Association) approved target.
28 chains configured in two tiers for superior catching.
The chain rack is hot-galvanized and powder-coated.
All metal parts are hot-galvanized.
A flag option on top.
Available as a permanent and portable version.
10-year body warranty
Pole diameter is 54mm. Installation work is done with a sleeve which has a diameter of 60mm. Fits a concrete base made for 60mm sleeve. We recommend installing the sleeve with a plastic socket.
DiscGolfPark Pro Targets are also available in custom colors (minimum order size 18 pcs).
Customizable ad tubes are also available as an accessory, which increase the advertising space for clubs and sponsors. They are made from hard, durable plastic and are installed over the bottom part of the middle pole and doesn't affect putting in any way.
Body: Warranty 10 years
The body includes the target pole, basket part and the yellow chain rack. The pole is hot-dip galvanized and powder-coated.
Chains: Warranty 3 years
The chains are galvanized and 5mm thick. Hot-galvanization ensures a long-lasting protection against corrosion and provides a sticky surface on the chain. These both are essential features for a competition level Disc Golf Target.
Optional Accessories
Portable Foot
Concrete Base
Rock Base
Flag
Customizable ad tube
DiscGolfPark Pro Target Photos