Pajuniitty MultiGolfPark – A wheelchair accessible course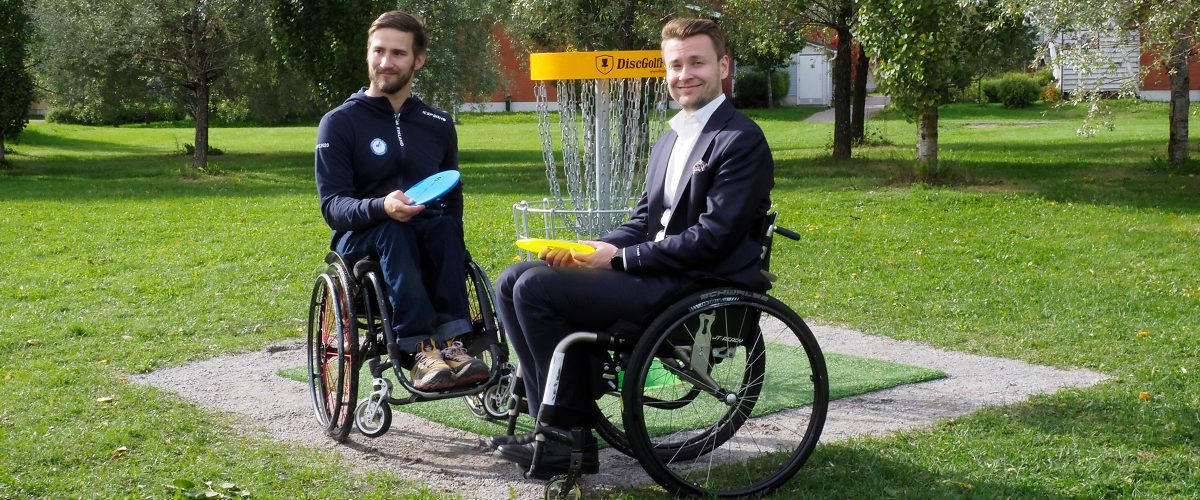 Pajuniitty Disc Golf course in Nummela, Finland expanded into a MultiGolfPark during the summer of 2021. The course has 18 holes and consists of two 9 hole entities. The first 9 holes vary between 23 and 57 meters. The latter 9 holes are short, 10-15 meter holes. In a MultiGolfPark, you can play disc golf, park golf, ball golf and soccer!
Disabled people have been taken into consideration during the designing process of the holes. The shorter holes are really short and those with a weelchair can move on an asphalt road along the fairways. The field is also fit for blind and visually impaired people thanks to the high contrasts of baskets and tee signs and the ability to ring the baskets chains. Braille isn't used in this course, because finding the course blind without an assistant is practically impossible.
The opening ceremony of the new MultiGolfPark attracted a crowd of disc golfers and locals. The crowd consisted of Henry Manni, who is a Paralympics bronze medalist in wheelchair racing, and Erkki Eerola, Vihti's mayor, who played disc golf in a wheelchair. Leevi Pursiainen, Vihti's municipality committees chairman, Mikko Kaakinen, representing Finland's Disc Golf Union and Spin18, and Leo Piironen, who is the youth- and education coordinator, played disc golf blindfolded with the assistance of Finland's Disc Golf Unions chairman Laura Heikkilä. Vihti's exercise services representatives Joni Honkala and Sari Sarpaneva played soccer in the MultiGolfPark.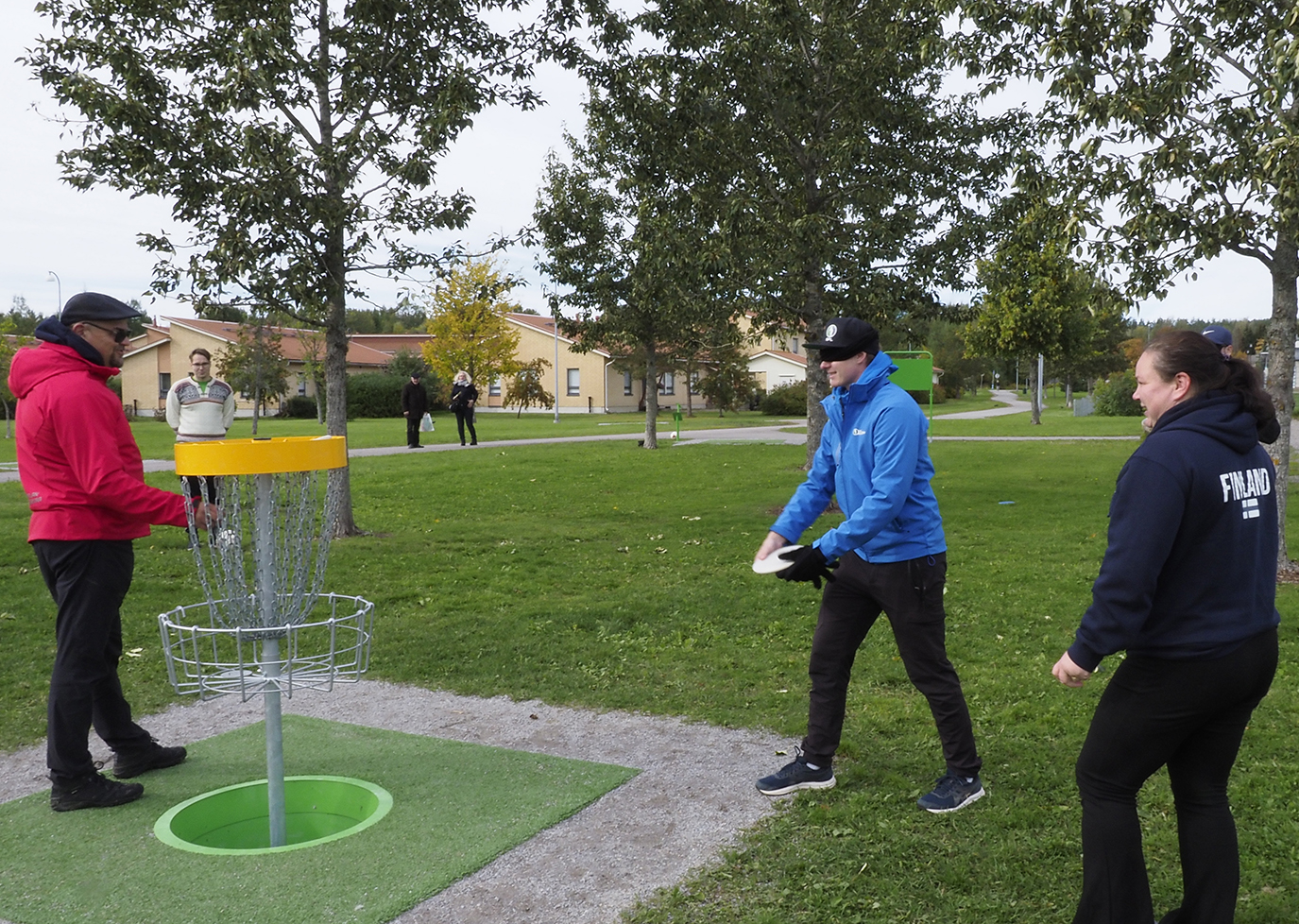 To a regular disc golfer, the different play style brings a new perspective to the sport. If you are interested in accessibility and sports of the disabled, there is a chance to participate in Disc golf for everyone -education weekend at the sports college in Kisakeskus, Raasepori. During the weekend you will learn the basics of accessibility, sports for the disabled and disc golf, and you will be able to use your knowledge when teaching disc golf to very different groups of people.
On top of the course being accessible with a wheelchair, there were also lots of young disc golfers putting and throwing on the course. It seems that the Pajuniitty course continues to be a popular place for youngsters and also a great place for people to get to know the sport!