Want more tourists? 3 signs disc golf is your perfect answer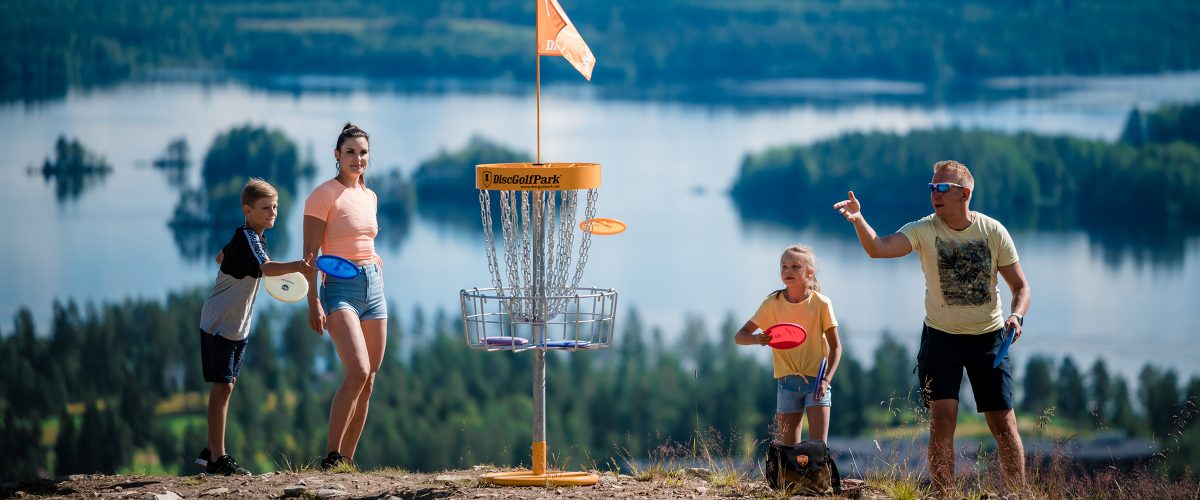 Disc golfers, like dedicated hikers or cyclists, often base travel around their favorite hobby. However, very few places have taken deliberate steps to attract disc golf tourists.
Is your community in a prime position to benefit from this currently low competition market?
Read on to learn:
What disc golf is
How one community turned disc golf tourism into a million-euro industry in 1.5 years
Three signs your community could be perfect for disc golf tourism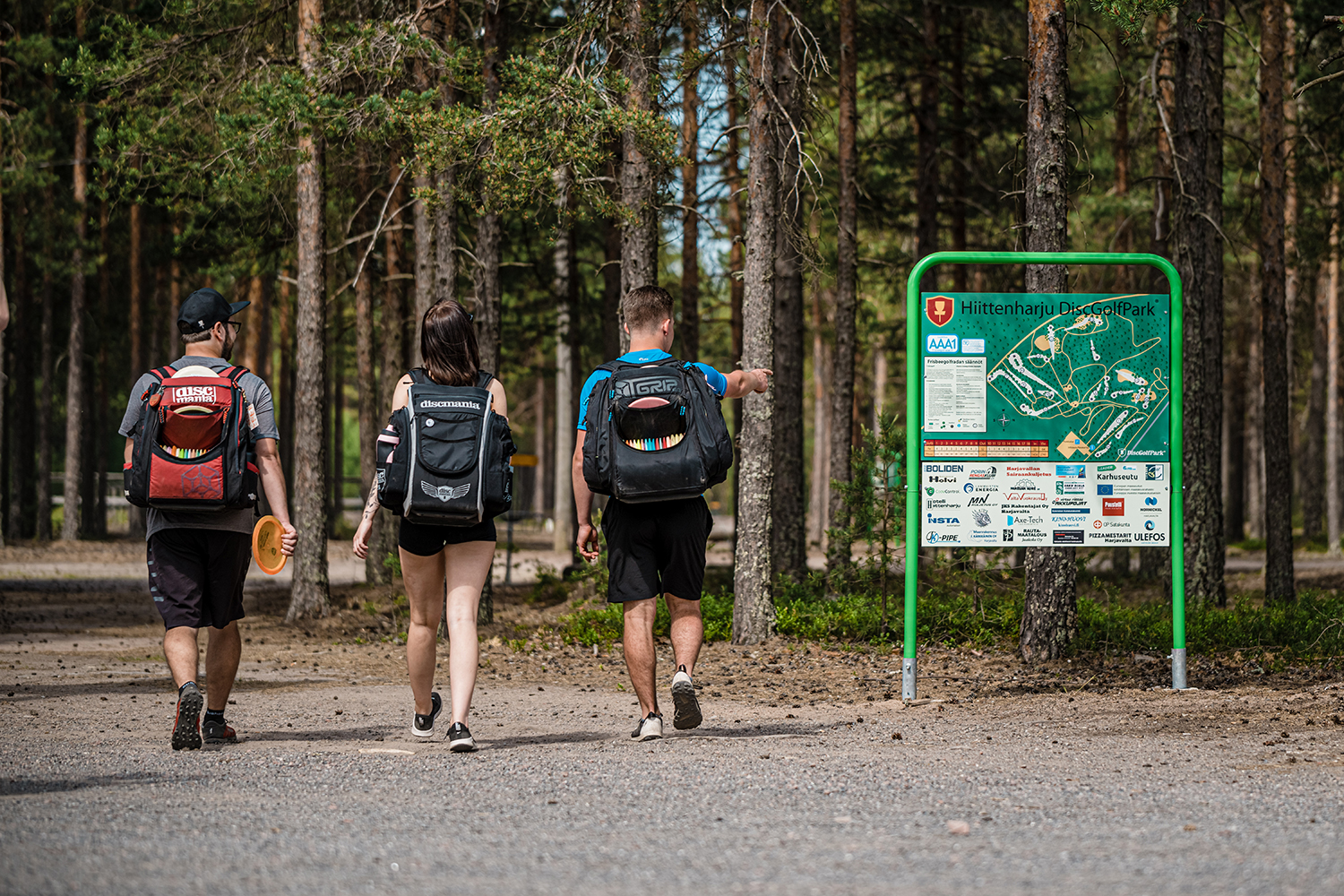 What's disc golf?
Disc golf is a sport that's growing rapidly across the world, especially in North America and Europe. Like traditional golf, players take on a course with specific teeing areas, fairways, and "holes." Disc golfers throw specialized flying discs with the goal of reaching a basket made of solid metal and chains.
Disc golf courses can be on much rougher and less-manicured terrain than traditional golf courses, and many players prefer relatively narrow fairways in wooded areas to open expanses of grass. For these reasons, disc golf courses are far less expensive to build and maintain than traditional golf courses as well as many other outdoor recreation facilities.
1.5 years of disc golf tourism, 1.4 million euros
In early 2020, the Åland Islands were panicking. It was clear that the worldwide pandemic spelled disaster for the many businesses in this tiny, autonomous region of Finland that relied on traditional tourism. It was a time for unorthodox ideas, and one of the most peculiar was this: Make the Åland Islands a disc golf tourist destination by building 16 disc golf courses in just a few months. The logic was that as an outdoor, individual sport, disc golf was a relatively safe activity during the pandemic, and people would flock to a place offering lots of courses within a small area. The idea not only gained support and funding – it worked.
Data from the main mind behind the project, Åland businessman and data scientist Mats Adamczak, show a very quick turnaround. According to Adamzcak, the Islands recouped the money they put into building the courses through disc golf tourist spending within just a few months in 2020. The project had cost around €160,000 or €10,000 per course. In 2021 disc golfers were worth about €1.4 million to this nation of just under 30,000 citizens, per Adamczak's estimates. He projects that total will grow exponentially in years to come with little extra investment into the courses as disc golf's popularity was increasing prior to the pandemic and is likely to do so once it's over.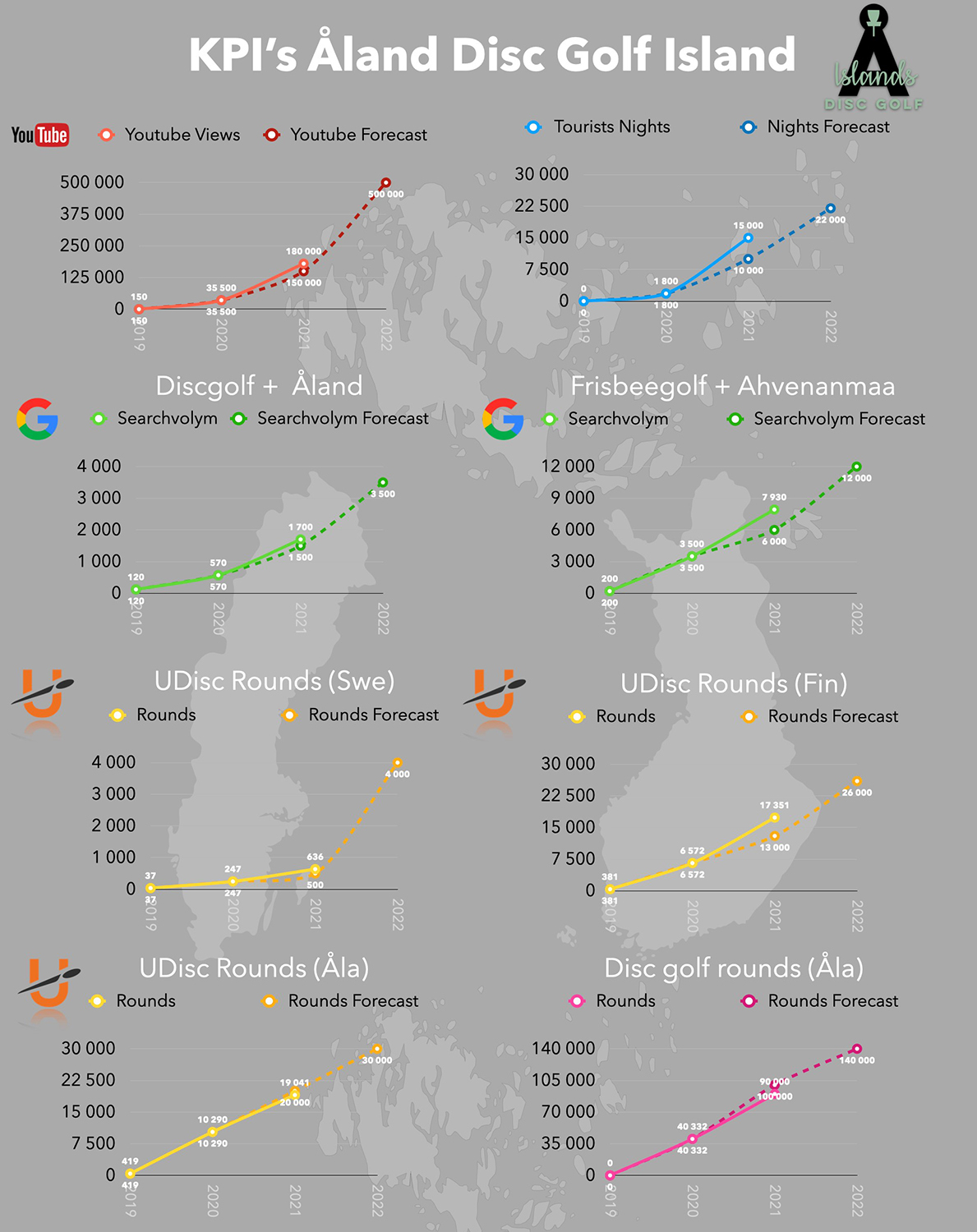 Three signs your community could be perfect for disc golf tourism
We spoke with Adamczak and the designer behind many of Åland's disc golf courses, Pasi Koivu, at length to understand what made the project a success. We came away with three signs that a community could be the next hit with disc golf tourists.
1. You have the right sites.
Are there restaurants, overnight accommodations, and/or pre-existing tourist attractions in your area that aren't far from little-used tracks of land? Putting good disc golf courses on those plots could be a wise move for your community. "We didn't make a course and then build a restaurant," Adamczak explained. "We did the opposite. Where there was a restaurant, we made a disc golf course. So where there was already something for tourists, we added the attraction of disc golf."
Related info:
Most 18-hole disc golf courses require a minimum of about 12.5 acres/five hectares of area. The type of terrain can vary widely, but it needs to be in a place where traffic from non-disc golfers (like walkers or cyclists) won't greatly interfere with disc golf.
Creating multiple courses in your community will likely be far more valuable than building a single course. The more courses there are in your area, the more attractive it is to disc golfers. Additionally, multiple courses encourage overnight stays rather than just day trips.
Most 18-hole rounds of disc golf last around two hours though that can change depending on player skill, course difficulty, and group size.
2. You have the right sights.
If you have available land that checks the first sign off your list, the next thing to think about is how aesthetically pleasing the property is or could become. Koivu told us that when he was designing Åland's courses, he intentionally created "Instagram holes," meaning he always placed a basket or two in a position that would be irresistible to amateur photographers.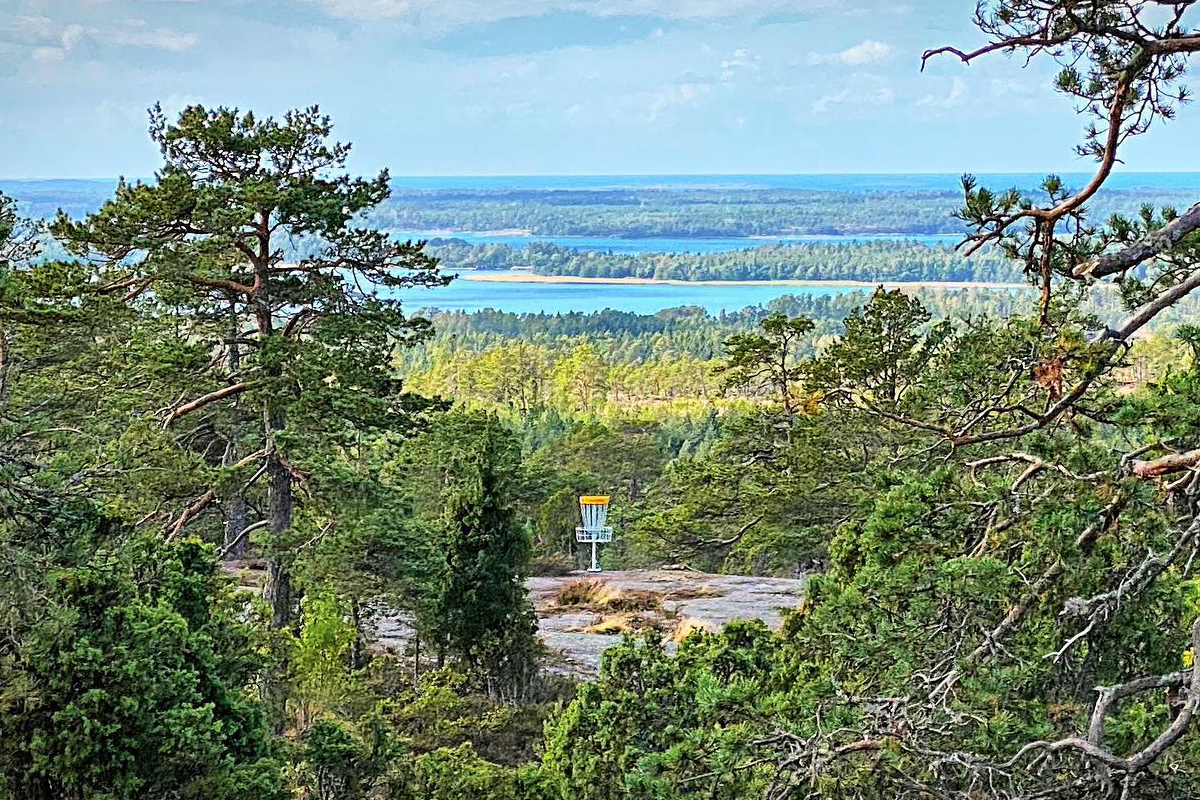 The point of these holes was to provide an experience visitors would share via social media.
Should your community's available land lend itself to this important and free form of advertising, you can check another sign off the list.
3. You're in the right location.
So you've got eye-catching land near the right infrastructure. The final thing to think about is if you're in a good spot to attract disc golfers.
Åland is between countries that are wild for disc golf. Its nearest neighbors – Finland, Sweden, and Estonia – have some of the highest course-per-capita rates in the world. If you'll excuse the pun, the Islands are serving up a 16 course meal to a hungry public. But how do you find out whether your community is near sizable populations of disc golfers? A great way is to use a disc golf course directory, like UDisc's, to check your surroundings for clusters of courses. If you notice sizable clusters not too far away but no or very few courses near you, you're in a prime location to attract disc golf tourists. Distance won't be too much of a barrier for potential visitors, but your courses won't be fighting to stick out among a glut of very close alternatives.
Notably, this may not apply in places with mild climates. Disc golfers who live in areas with harsh winters are often willing to travel big distances to enjoy their favorite sport in comfortable conditions. For example, Scandinavians flock to Mijas DiscGolfPark in Spain during colder months though there are no other courses near it. Note that the Mijas course benefits not just from its climate but being a fairly short distance from Málaga Airport.
Now, how do I build a disc golf course?
Even with the right sites, sights, and location, your community won't turn into a disc golf tourist's paradise if the experience you offer is subpar. It's extremely important that your courses are fun, easy-to-navigate, and safe for visitors.
The best way to assure your courses have all those traits is to work with a professional designer. One of your options is us at DiscGolfPark. Members of our Finnish team designed all of Åland's new courses, and we also provided the high quality tee pads, tee signs, and baskets that give the courses their professional, unified appearance. We'd be excited to use our experience from building hundreds of courses across Europe, North America, and Australia to help your community become the next big thing in disc golf.
Regardless of whether you choose to work with us at DiscGolfPark, we hope you now have a good idea of whether disc golf tourism is a realistic option for your community.
If you have more questions about what it takes to build disc golf courses, the Åland Islands project, or just some thoughts about this advice, we'd love to hear from you! Feel free to contact us!