6 pro tips on building your town's first disc golf course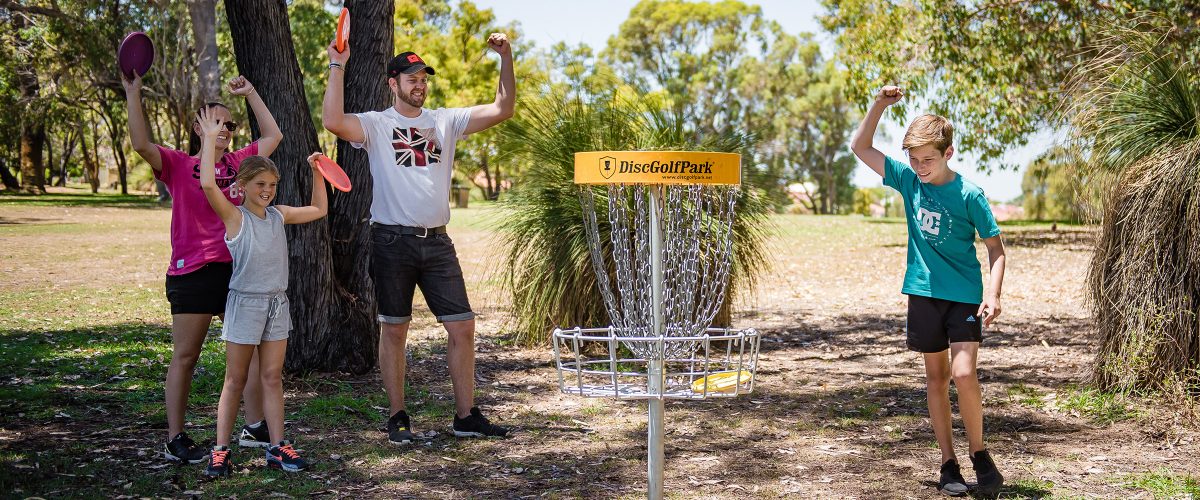 So you've just heard about disc golf and think a course could really benefit your community. Maybe you want to offer locals a new possibility for healthy, outdoor recreation or believe that a course can help your area attract tourists after the sport's recent boom.
No matter why you're interested in building a disc golf course, you've likely got tons of questions about the process, and we want to help you find answers.
Though not all of the nearly 200 course layouts DiscGolfPark designers Avery Jenkins of the U.S.A. and Pasi Koivu of Finland have created were for areas new to disc golf, both have had plenty of experience guiding communities through the installation of their first courses. We talked with these veterans of design about what they're asked most frequently by clients who've just discovered the sport and the advice they give based on years of work in the industry.
1. How many holes should a disc golf course be?
Like in traditional golf, the norm for a full disc golf course is 18 holes. Nine-hole courses are also very common.
Koivu said that when a town's budget and space constraints allow for it, he believes a community's first course should have 18 holes. That way players can have a more complete experience. Eighteen-hole courses are more likely to tempt experienced disc golfers from out of town to visit, too.
However, a well-designed nine-hole course is certainly a great option if that's what available funds and/or land allow for.
2. How much land do you need for a disc golf course?
The ideal amount of land for one par 3 disc golf hole is about one acre/0.4 hectares, according to Jenkins. That means 18 or more acres/seven or more hectares is the perfect amount of space for a disc golf course with 18 par 3 holes.
So you know, disc golf again takes cues from traditional golf in this area and can have par 3s, 4s, and 5s.
When possible, Koivu believes putting a par 4 or two on an area's first course adds to the fun factor, which ups his dream property size for an 18-hole beginner course to about 25 acres/10 hectares.
Both designers recognize that not every community can dedicate this much space to a disc golf course. They agreed that the minimum space needed for an 18-hole disc golf course is around 12.5-15 acres/5-6 hectares.
Don't forget that a nine-hole course is a solid option, as well. For that, you'd simply halve the totals above.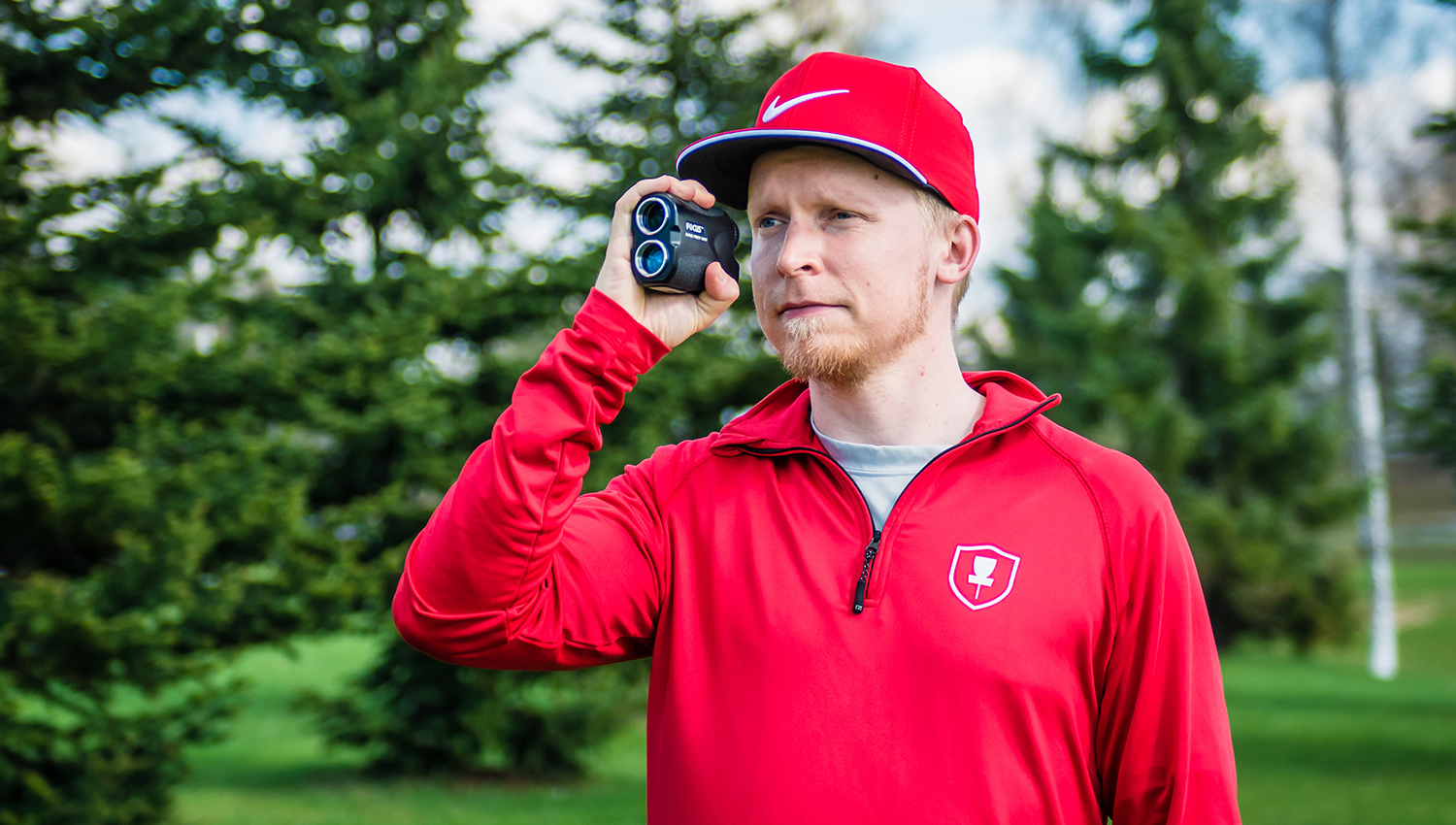 3. What sort of land is best for a disc golf course?
If your community has a park with sections that aren't super busy, that's typically a great place for your first course.
Koivu noted that a community already pays for regular park maintenance (e.g., mowing), and a disc golf course in a park can be designed so that it requires little or no extra upkeep. Additionally, putting a course in a place people regularly visit for recreation means more locals will see the new sport, get interested in it, and try it out.
In terms of landscapes, there are many that fit the bill. Typical park spaces where trees and bushes are interspersed through open grassy areas are great for beginner courses. Elevation changes and water features are also excellent to have.
Great holes can be built in wooded areas, too. Note, though, that woods where undergrowth is extremely thick isn't ideal in an area without a dedicated disc golf club that can help with maintenance. It can be time-intensive to remove enough brush to create fairways and later require fairly frequent touch-ups to make sure it doesn't grow back and make fairways unplayable.
A designer's dream is to have a little bit of everything mentioned above to work with, but the mix isn't a must.
4. What sort of land can't be used for disc golf?
Jenkins pointed out two types of terrain where creating a good experience for disc golfers is impossible: areas prone to frequent flooding and extreme slopes. Playing on very wet ground is both unpleasant and unsafe, and steep hillsides eliminate a lot of the fun factor for players.
"When things start getting too steep, it gets tough for disc golf," Jenkins said. "You're not going to have the draw. Players aren't going to want to play out there every day."
Koivu seconded steering clear of wet areas and added that very rocky terrain should be avoided.
"If it's hazardous for walking, it's not the place for disc golf," Koivu said.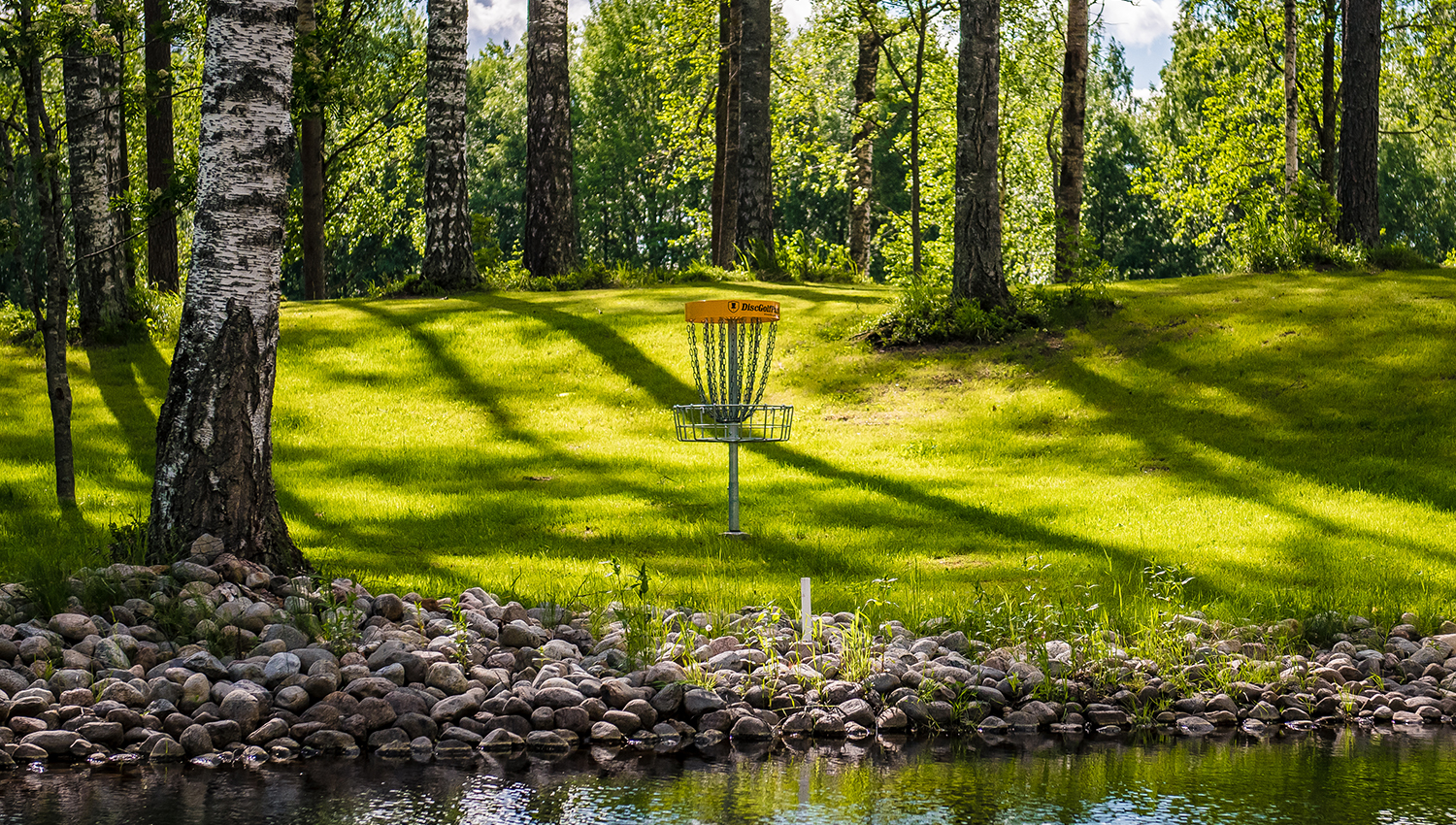 5. How do you build a good disc golf course?
The key to getting a great disc golf course that matches your community's needs is having an experienced designer plan and guide installation of it.
While some disc golfers who haven't planned courses before may be able to create a fun, quality place to play, there's a high risk inexperienced designers will overlook possible safety concerns. They're also prone to making layouts more suited to experienced disc golfers like themselves than the newer players your area's first course will serve. These issues would hurt your bottom line when you later have to move baskets or tees to fix design errors.
In the worst cases, a poor design leads to conflict between disc golfers and other people using land near a course. In various countries, such problems have led to the complete removal of disc golf courses, which is a huge waste of time and resources.
To avoid these issues, simply work with seasoned designers like those at DiscGolfPark.
You'll get a course that will excite new disc golfers and be fun for seasoned ones, and the safety of players and non-players alike will be a top priority. Additionally, with a full-service company like DGP, you can get durable tees, baskets, tee signs, and any other needed equipment all from the same source, making the process from planning to installation smooth and simple.
6. How much does a disc golf course cost?
This is the question that's hardest to answer. If you ask 10 different designers, you'll probably get 10 very different quotes. Additionally, the price of a disc golf course can fluctuate greatly depending on the resources your community has available.
That said, both Jenkins and Koivu estimated that a fairly standard, 18-hole disc golf course with expert design, tee signs, tees, baskets, and full-service fairway clearing and equipment installation would cost a minimum of about $25,000 USD.
Note that the price could go up if the property you have available is particularly tricky to build on  and that it could go down significantly if your town's parks department is able to clear fairways, install baskets, lay tees, and so on. You may also be able to find local deals on materials like gravel that are needed for tee construction.
Ultimately, if you're interested in building a disc golf course, don't let that number be the thing that deters you. Reach out to us at DiscGolfPark and we're happy to talk about your options based on the budget you have available.
Good luck building your first course!
We're thrilled that you're interested in adding disc golf to your community's offerings, and we hope the info above answered your most burning questions about what you'd need to make it happen.
If you have other questions, feel free to contact us. We'd be happy to use our experience from planning and installing hundreds of courses on multiple continents to help get your project up and running. You can find everything you'll need to reach out to us on the DiscGolfPark website.